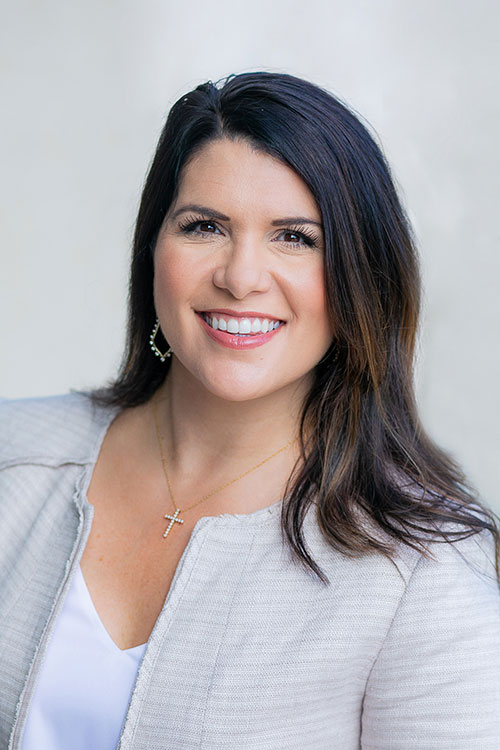 Meet Our Board Chair: 
Jaclyn Whiddon
In honor of Women's History Month, we want to introduce you to one of the many women who help advocate for a stronger and healthier West Orange: Jaclyn Whiddon. 
Can you tell us a little bit about your background and how you became involved with the Foundation for a Healthier West Orange?
I had the opportunity to serve as a trustee for the West Orange Healthcare District. That is where I first learned of the goal to become the healthiest community in the nation. Serving on the Foundation board allows me to play a small part in improving the health and wellness of our community.  As a childhood cancer survivor, I consider it an honor to volunteer my time to work toward making West Orange the healthiest community.  Prevention is just as important as access to care and I hope through volunteering our community can benefit from both. 
What do you believe is the most important work that the Foundation is doing, and how do you see it making a positive impact in our community?
Healthy West Orange is an important movement. We focus on programming to reach children at a young age with the goal of creating life-long habits around health and wellness. We empower and educate adults to make small improvements in their health and wellness through lifestyle adjustments. Healthy West Orange is not about being perfect, but about continuing to make small changes. I smile when I see other people in the community wearing a shirt with the Healthy West Orange logo; it truly is a movement that our community embraces!
Can you share a specific accomplishment or project that you are particularly proud of during your time on the board?
HUBB! I love to see the measures of how this tool is used to help people with a variety of needs. Some people are seeking assistance with basic needs like food and housing while others are looking for resources for caring for their children or parents.  Everyone can benefit from the support and resources available through HUBB!
What is the most rewarding aspect of serving on the board for you, and what keeps you motivated to continue your involvement?
I love to hear of how we are the unifier that creates positive change. We get to be a connector in our community and sometimes just bringing the right people together for a need is all it takes to make big progress.  
What advice would you give to other women leaders who want to effect change in their community?
I believe it's important to give back and be involved. Volunteering requires time and effort but the relationships and rewards of seeing a project come to life makes it worth it! This is my hometown, a place I want to see continue to improve, and being involved feels like the right thing to do. I know our board is making positive impacts on our community. Find something you're passionate about and look for a way to help – oftentimes you receive more as a volunteer than you give!